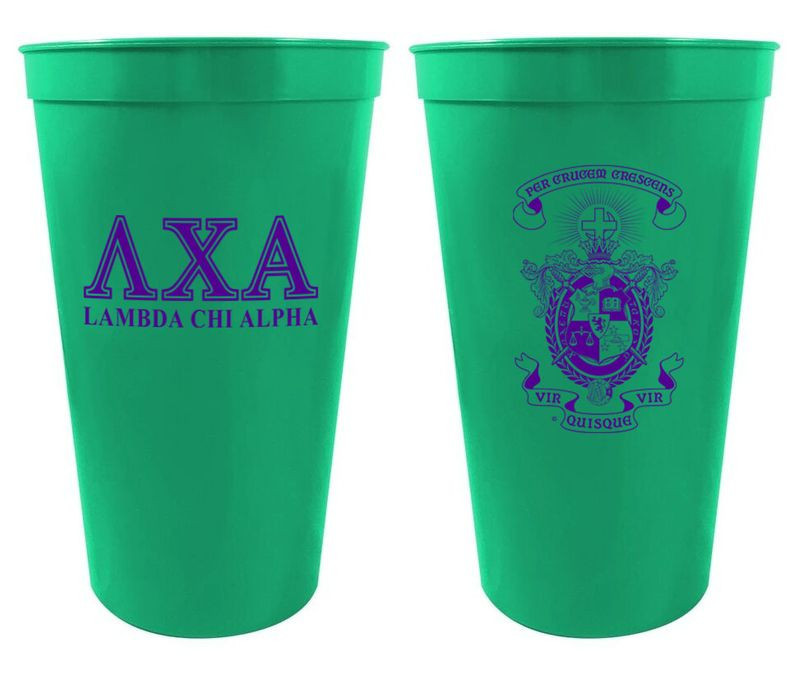 Lambda Chi Alpha
Big Crest Stadium Cup
$2.95
Need more than 15?
Add to cart, then edit quantity.
Your morning cup of milk or orange juice never tasted as sweet as it does when you drink it from this 32 oz Big Crest Stadium Cup from Greek Gear.com. This big cup comes imprinted with your crest on one side and your Greek Letters & Fraternity Name on the other.
The fraternity logo contains the crest, name and founding year. Use this big blue frat cup for having a cool refreshing glass of lemonade, or as a pencil holder for your desk.
You might also like...